An Overview: What's Western Union Fees?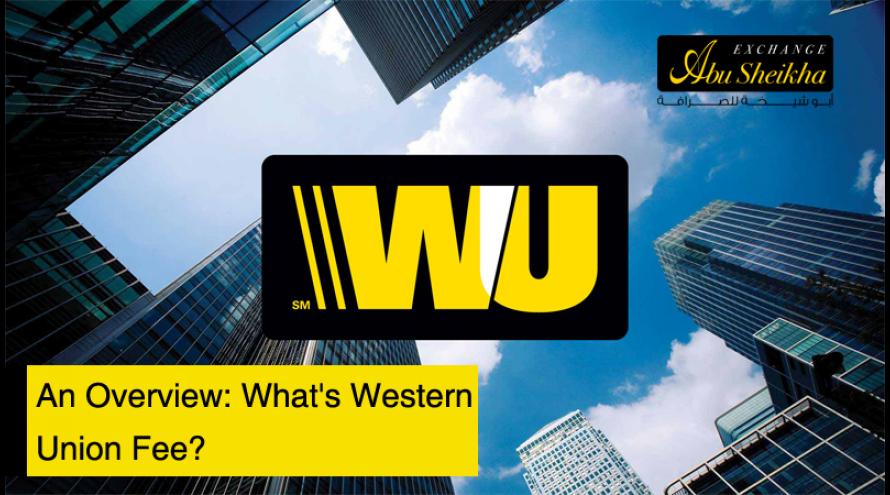 Does Western Union fees concern you every time you want to transfer money using the service? Sending and receiving money via Western Union is considered the best option because the company has been a trusted, professional, instant, and safe service for decades.
So, there is no need to think too much about the transfer fees. 
In this article, we will explain to you everything you need to know about this matter.
What is Western Union fees?
When transferring money through Western Union agents worldwide, there is a fee that is calculated and deducted for the service that is paid by the money transfer sender; however, the receiver doesn't have to pay for any extra fees.
This fee is either deducted from the transferred amount or added to it. 
In Jordan, the starting Western Union fees are 2 JOD, but it might change according to the transferred amount of money and/or the country of the receiver. 
You can check the fees through our calculator here: https://abusheikhaex.com/transfer-charges
Furthermore, Western Union gains profit through currency exchange.
Are There Local Fees Applied on Western UnionFees?
Western Union's agents do not apply any extra fees on money transfer services beside the already added commision.  Further, Western Union money transfers might be taxable according to the rules and regulations of the country of the receiver/sender.
What Is the Currency Used By Western Union?
In Jordan, the currency used by Western Union is Jordanian Dinar. So you can send and receive money in the local currency only.
The currency rates are constantly changing and this is reflected on the transferred funds. So, it is better to check the exchange rates before using the service.