I Have Transferred Money Into The Wrong Account! What Can I Do?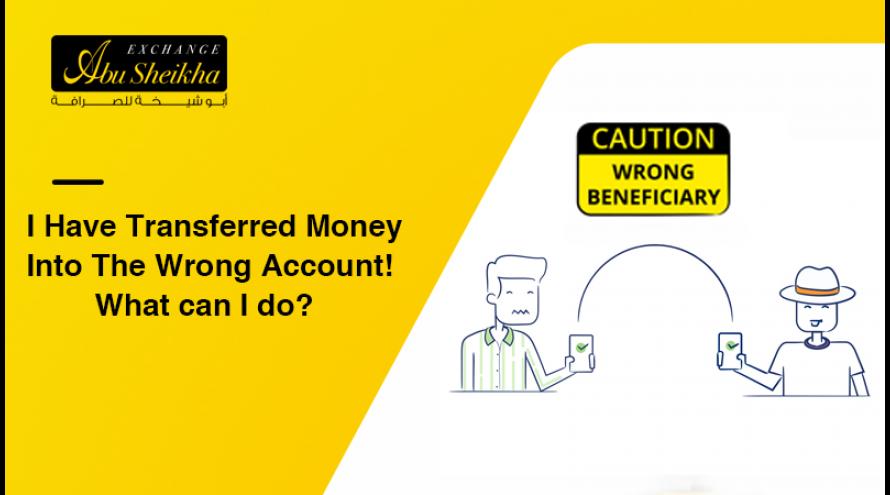 Financial transactions have become more comfortable and smarter since bank services have developed significantly, but sometimes you may face some problems like transferring money to the wrong account.
You may think that this problem is not common, but the truth is that an Australian study of the Securities Commission revealed that the percentage of errors in money transfers because of wrong details reached 83% in some years.
What Should I Do if I Make a Mistake? 
If you transfer money to a wrong account, there are steps you should follow to correct this error as soon as possible by paying attention to bank systems and rules that differ from one bank to another.
You have to contact the used bank or service provider as quickly as possible

During the first 24 working hours after discovering the transfer error, communication is critical to correct the process quickly.

If you found the error after more than a week, a request has to be submitted, and you have to wait for 15 days until you get the reply.

In most cases, money returns to the account shortly, or the money transfer is completed and sent to the right account. Still, some cases require a lengthy verification which delays the process.
How to Make Sure that the Error is not Repeated
There are several notes and details that you should take into consideration to ensure that the errors are not repeated, and the money is not transferred to a wrong account.
Firstly, you should verify the transferee account number, which is the most important detail and it is one of the most common errors. So you have to review the number more than one time with the beneficiary and with the teller when sending the transaction.
Make sure to get the complete data from the owner of the account into which the money will be transferred to, so as to avoid the errors that occur if you get the account number by phone or by writing it on a paper because this increases the chances of making typing mistakes.
If you are going to transfer money to some accounts for the first time, try a trial transfer with a small amount, especially if you are going to transfer significant amounts, and this is the best way to ensure that there are no data mistakes.   
Western Union Wrong Transfer
In case you transfer money through using Western Union services, and found out the entered data is not entirely correct, you can cancel it through simple steps that you can find here: 3 Steps to Cancel a Western Union Transaction