Ceremony honoring employees of Abu Sheikha Exchange Company 2019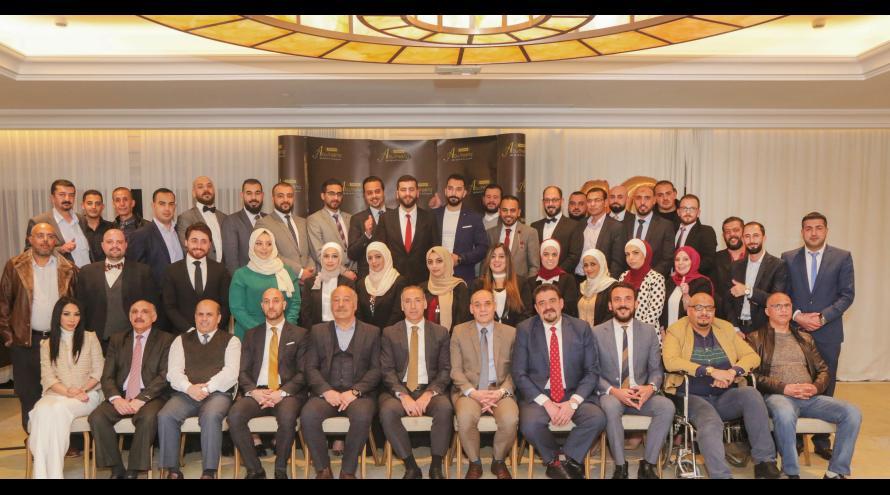 Under the patronage of His Excellency the Chairman of the Abusheikha Group, Abusheikha Exchange Company held an honorary ceremony at the Fairmont Hotel for employees who have over ten years of service in the company.
The Director General, Mr. Yasser Abusheikha, honored the employees and thanked them for their continuous efforts and urged them to continue giving which is a key factor in the success and development of the company.
The Chairman of the Board of Directors of Abusheikha Exchange honored the Director General, Mr. Yasser Abusheikha, on the occasion of the twenty-fifth anniversary of the company's establishment and highlighted the achievements that contributed to the development and success of Abusheikha Exchange in the local and regional banking market. Will continue to realize its vision of being a leader in the service of the public in the banking services distinguished and matched with the technological development and continuity of long-term relationships with customers in gaining trust and safety.