Western Union History with Money Transfers: An Overview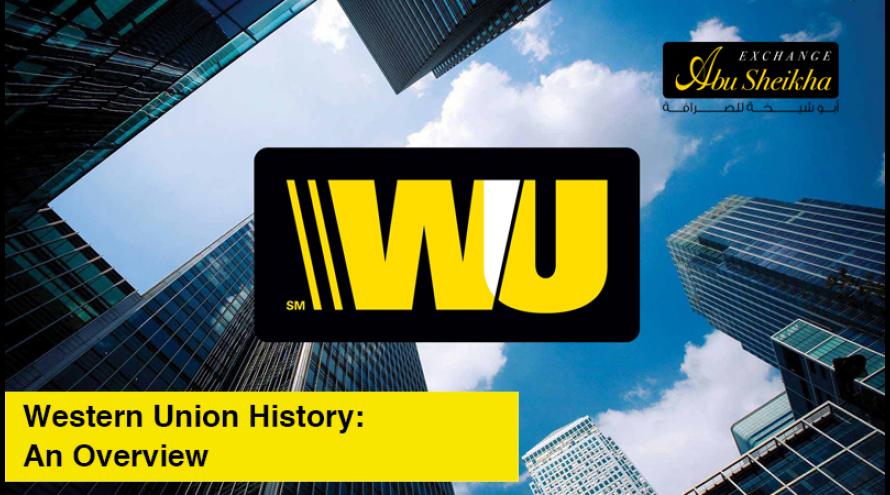 Western Union has a history of 170 years of providing excellent financial services and it is considered the most prominent and leading money transfer company worldwide.
Western Union started its business in New York City in the United States in 1851 under the brand name of "New York and Mississippi for Printed Telegraphs". Afterwards, it was changed to a new brand name when Colorado became its headquarter.
Western Union Company expanded its range of services throughout its history to include more advanced services, such as money and goods transfers, as well as some commercial services. 
This was through a network of branches and agents that reached 270. 000 points to offer services in 200 countries around the world. 
The company expanded through purchasing smaller companies until its lines ranged from the Mississippi River to the Ohio River in 1860. A year later, the WU started to send the first transcontinental telegraph, and the market value of the company increased from 385.000 USD in 1858 to 41.000000 USD in 1876. 
Money Transfer Services
Western Union officially started international money transfer in 1871, which was done through its telegraph lines, until 1900 when the phone started slowly to replace telegraphs from which the company had a million miles of telegraph lines within its assets. 
The company enhanced its status in the market by implementing expansion plans through the acquisition of Postal Telegraph, which was the largest competitor company to it and its services. 
In 2000, Western Union history had witnessed a change, and the company began to transfer money through the internet via 150 agents as a start. Then six years later, specifically in 2006, and after 155 years of its establishment, the company declared the end of the telegraph era because of other competitive services such as emails and social media.  
Advantages of Western Union 
There are a lot of benefits of using the services of Western Union that have become a destination for all those who want to transfer their money safely, reliably, and quickly around the world:  
Transfering money on daily basis without bank accounts

Avoiding the banking complications and long procedures that prevent money from being transferred instantly

Allowing users to receive money in minutes from submitting the order, unlike banks

You will only need a National ID or passport as well as a Money Transfer Control Number (MTCN) to receive your money transfer

It is considered a practical solution to those who don't have bank accounts or online bank services.

You don't need any procedures such as opening an account or obtaining a card or any steps to register for the service.

It offers advanced services, such as transfering funds to the recipient's bank account