Paying your workers during COVID-19 – More businesses are choosing payroll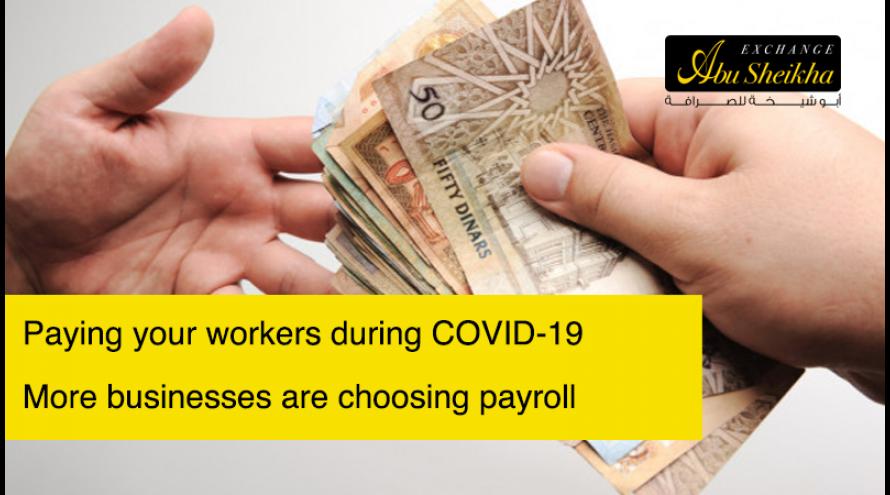 After the outbreak of the COVID-19 pandemic in early 2020, almost all the businesses were put to a tough test. The working mechanisms have changed since then till now, as more offices were shut, giving more space to new forms of work dynamics, such as remote work and freelancing. Thus, fewer meetings are being held in person and workers rarely see each other. This created a challenging obstacle for business owners who depend on distributing salaries in cash or checks. It became less convenient for employers and employees to meet, especially during the activation of curfew laws. 
There was a serious need to adopt new techniques to keep pace with the changes. And here payroll services providers are proving effective and necessary. Below, we will discover the many work changes caused by the pandemic and how more businesses are turning to payroll services companies.
Dealing with the New Trends
Getting paid on time is a priority for any employee; however, the pandemic has remarkably affected this process, especially when the employees don't have bank accounts. This led many business owners to think of alternatives, such as payroll services companies. But what are the benefits employees, employers, and businesses can gain from using a trusted payroll services provider?
Adhering to the New Social Distancing Rules
Now that many employees are working remotely or within other hybrid onsite work models, it is more convenient to invest in new ways to send them their salaries without breaching the social distancing rules. Using payroll services companies will keep you and your employees safe where they can visit different branches to pick up the salary without complicated procedures.
Fast & Accurate Delivery
You don't want to send the wrong salary to the wrong employee. It might affect their trust and work quality. Dealing with a professional payroll services company diminishes such mistakes from happening. 
Satisfied Employees Equals More Productivity
When the employees get their salaries without delays or complications, they become more satisfied with their employers and feel more appreciated. This is visibly reflected in their work quality and productivity. Furthermore, they don't have to have bank accounts and go through the hassle of opening one.
Searching for a Trusted Payroll Services Provider?
Don't miss the countless benefits of using a reliable payroll services company, such as Abu Sheikha Exchange. Regardless of your business size and number of employees, Abu Sheikha Exchange will help you distribute salaries easily and timely. Your employees can visit and receive the monthly payments from any of our 17 branches across Jordan, that operate all week-long until midnight, including holidays and weekends.
Additionally, with Abu Sheikha exchange, you get the best-in-class services at a low cost to reduce your business expenses.
How to Pay Your Workers through Abu Sheikha Exchange
Visit one of our branches and provide us with the company's recent legal documents, such as the commercial register, profession license, authorized persons, etc. - according to the Jordanian law.
 

Employers are to transfer the salaries either in form of checks, bank transfers, or direct deposits to Abu Sheikha Exchange's account.
 

Employers are to monthly inform Abu Sheikha Exchange of employees' names and the salary to be transferred to each one of them.
 

Employees can visit any of our Abu Sheikha Exchange branches to pick up the money without any complications.