How to Send Money from Zain Cash Jordan and What Are the Fees?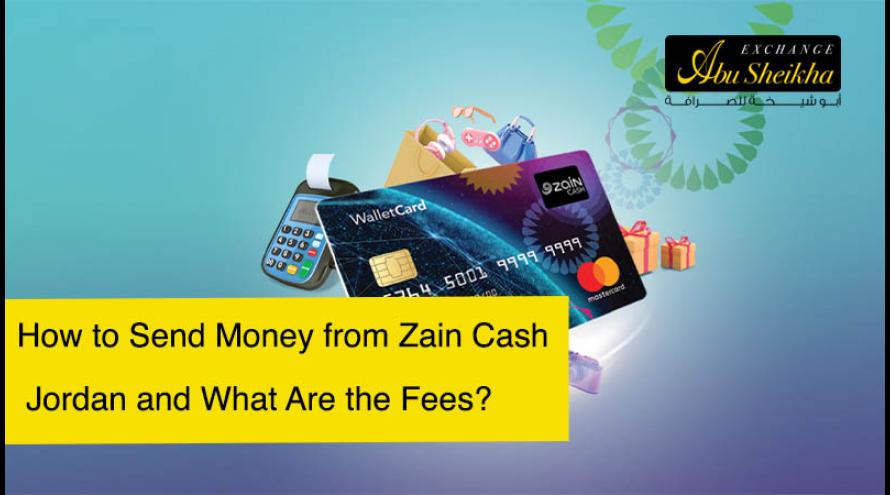 Zain Cash is a digital wallet app that provides trusted electronic payment solutions. Launched in 2011, Zain was a pioneer in using mobile payment in Jordan and the Middle East. It is considered one of the most secure electronic payment solutions to pay bills, transfer money, buy e-cards, and more.
Due to the advanced technologies in the financial area, the customers are now expecting easy, fast, and safe ways to send money anywhere inside and/or outside Jordan. With this in mind, Zain Cash invented smart and cost-efficient ways that facilitate the process of a money transfer using your smartphone.
Throughout this article, we will explain to you everything you need to know about Zain Cash and the fees you should pay using the service.
How to Open Zain Cash Wallet
Opening a Zain Cash Wallet can be done in two ways. 
One way is by visiting one of Zain's showrooms or authorized agents. You need to bring with you a valid identification card (for Jordanians) or a passport (for non-Jordanians)
Please note that each subscriber is allowed to have a maximum of 2 accounts.
The second way is to create a Zain Cash wallet through the application if your nationality is Jordanian.
All the needed instructions will be delivered to you either by the agent or through the application's instructions.
How to Send Money through Zain Cash
With Zain Cash, you can transfer money securely and easily to your friends, family members, relatives, and loved ones anywhere. Also, you can pay for your tuition fees or send and receive salaries in the most convenient and instant way.
First things first, you need to charge your Zain Cash Wallet with the needed amount of money. To do so, visit one of Abusheikha's branches. Then take the following steps:
Open Zain Cash app

Choose "Transfer Money" from the menu

Type the amount of money you want to send

Type the wallet number of the recipient

Press transfer

Insert your PIN-code and confirm the transaction
You will shortly receive a notification with the transfer details.
What are the Fees Applied?
There are no fees applied when opening a Zain Cash wallet. It is totally for free.
What Else Can You Do with Zain Cash?
As we mentioned before, Zain Cash is a flexible electronic payment solution that can be used to complete a number of transactions.
Online Shopping
You can use Zain Cash wallet while shopping online on a group of e-commerce stores to instantly purchase goods and products with few clicks. You can pay by transferring money to the store.
Follow the below steps to use Zain Cash on e-commerce:
Open the application

Choose eCommerce from the menu

Choose the online store you want to buy from

Type the number of the wallet

Fill in the required information

Press transfer

Insert your PIN code 

Confirm the transaction
Pay Bills Online
Zain Cash has partnered with e-fawateercom to help users pay for bills – utilities, insurance, rent, educational fees, and more. 
Buy E-cards
Now you can buy e-cards using your Zain Cash wallet and enjoy shopping from your favorite stores. E-cards include iTunes, PlayStation, Google Play, Amazon, and more.
To buy digital cards, all you need to do is:
Open Zain Cash app

Choose Digital Goods from the menu

Choose the e-card you wish for

Insert your PIN code

Confirm and receive your  e-card
You can also purchase gaming gift cards through Abusheikha exchange. To locate the nearest branch, visit our branches page.