This is How to Send Money Internationally the Simple Way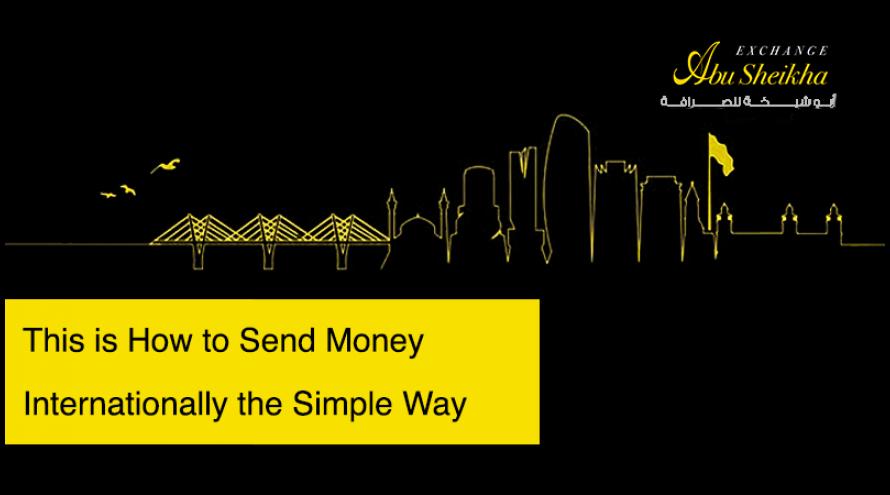 Gone are those days when transferring money internationally was a long, hard, and tiring process. Thanks to advanced technology and the ongoing improvement in this area, people now can send money anywhere, at any time, and get it delivered within minutes.
Now that the world has become more connected than ever, you can't deny the necessity of sending money worldwide. For example, you can live in one country and work remotely in another, so you need to get paid. Or, you can find some interesting products online that you want to buy and pay to the seller overseas.
A myriad of possibilities exist where you need to move money between countries; similarly the availability of options to do so.
We will show you the best 4 ways to send money internationally with low fees.
Your Bank
You can use your bank to move the needed sum of money from your bank account to the recipient's bank account. Contact your bank and inquire about the fees needed to complete the transactions. Some banks apply more fees than others, so you need to know the pricing beforehand.
To transfer money globally using your bank, you can do it in two ways. One way is online through your bank's website.
The other way is to visit the branch and let one of the employees help you out. It might take longer; however, some people feel more comfortable interacting with humans before completing a transaction, especially if the transferred amount is huge.
Credit/debit Card
An easy and straightforward way to send money anywhere in the world is to use your credit or debit card. Although this method is simple, it might entail huge fees, so you'd better get information about this from your bank to understand the associated charges. People usually use this method if they run out of other options to send money internationally.
Prepaid Debit Cards
Prepaid debit cards are similar to gift cards which you can load with the needed amount of money and then use it to complete transactions or transfer money. 
Similarly, you can use prepaid debit cards to transfer money worldwide. Note that not all prepaid debit cards can be used internationally, thus we recommend inquiring with your provider and make sure it is accepted in both countries of the sender and recipient.
Needed information and documents to Transfer Money Overseas
Recipient's name and address

Date of transfer

Recipient's account number and type

Recipient's routing number, IBAN, and SWIFT code

Transferred amount

Purpose of transfer

Source of fund

and other  documents
What is The Cost of Transferring Money Internationally?
There are two factors that affect the cost of money transfers: fees and exchange rate. 
Fees are the number of charges applied by the service provider and they depend on the amount of money sent, the speed of service, etc. For example, if you want the money to be transferred to America on the same day is different from sending money to Palestine and getting it delivered in a few days. Each has their own fees.
The exchange rate is the rate applied to your transfer when converting from one currency to another. So if you are sending a fund from Jordan to a recipient who lives in America, the currency will be converted from Jordanian Dinar to American Dollar and the exchange rate applies.
Hence, you need to check the foreign currency rate before sending the money. 
Abu Sheikha provides you with the best exchange rate and fees and after sale services where they are very responsive to their clients enquiries.
Visit Abu Sheikha Exchange's Nearest Branch
If you wish to transfer money anywhere in the world at the best rate, all you have to do is visit Abu Sheikha Exchange branches, and we will take care of all the procedures. You can find us in 17 different branches across Jordan! We are available all week, including weekends and holidays until midnight.