How Money Transfer Scams Work? (And Ways to Avoid Them)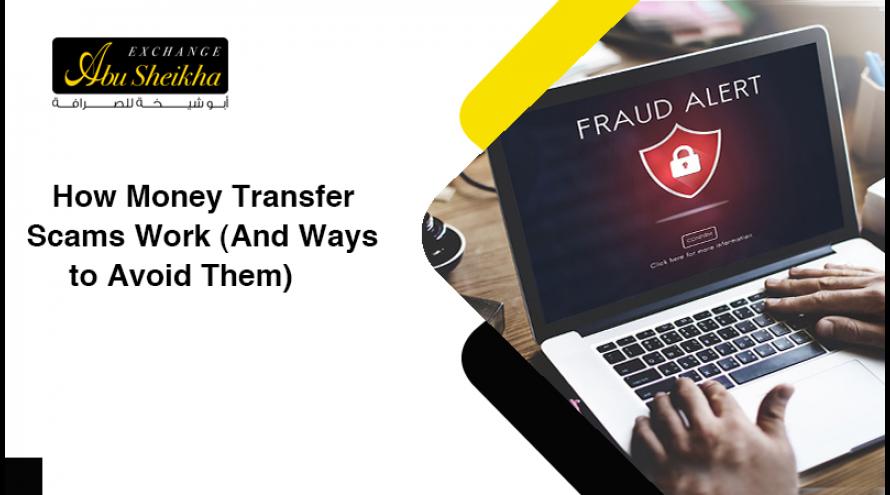 Consumer fraud is the result of criminals operating schemes or scams to persuade consumers to send money for specific purposes that might sound financially appealing to the consumer, but in reality, are only ways to convince consumers to part with their money.
Most consumer fraud involves the perception on the part of the victim that they will receive some sort of financial gain or that they are helping a friend, relative or loved one. Although money transfer services are secure and monitored, scammers attempt to take advantage of people every day. 
The issue with those kinds of scams is that once the money is taken, it is difficult to return it back. That's why you should only send money to people you trust, in order to keep your transactions safe. In this article, we will provide the information you need to arm you against money scammers and enjoy money transfer services without any risks.
Online Currency Converter Services
The converter rates are international rates, for final rates please visit your nearest abusheikha exchange branch.
Common Money Transfer Scams
Lottery / Prize
The victim is informed through an unsolicited communication by phone, email or mail that they have won a large lottery, prize or sweepstakes and must pay a small amount to cover taxes and/or processing fees to claim their winnings.
 The victim may receive a check for part of the "winnings" to deposit in their account to pay for the fees. 
The victim sends the money, the check bounces and the victim is ultimately left responsible for the full amount. 
Legitimate sweepstakes companies do not tell winners to pay money in advance to receive a prize or award.
GRANDPARENT
This scam is a variation on the Emergency Scam. The fraudster contacts a grandparent and impersonates either their grandchild or a person of authority such as law enforcement, a medical professional or an attorney.
The fraudster describes an urgent situation or emergency (bail, medical expenses, emergency travel funds) involving the grandchild that requires a money transfer to be sent immediately. 
No emergency has actually occurred, and the victim who sent money to help their grandchild has lost their money. 
How Scammers Run Away from The Crime
Most scams happen overseas. Thieves will visit one of Western Union branches, take the money, and just leave untraceable. 
The trick here is that the victim willingly provides the MTCN and the necessary information to the thief, unknowing that he/she is being tricked into it.
What to Do to Avoid Getting Scammed
Firstly, you need to get educated about the many ways you can be tricked by scammers. It's good to read about people's reviews and stories to stay armed against such fraudulent activities.
Secondly, you have to make sure that the person you are dealing with is trustworthy. Try to avoid dealing with suspicious online shops and advertisements that ask you to pay first without any guarantee that you get what you pay for. 
Thirdly, whenever you fall a victim to such scams, contact Western Union customer service and report the issue immediately.
Abu Sheikha Exchange: Your Reliable Money Transfer Partner
We take high security measurements when dealing with money to make sure that your transaction is safe without any data leakage. 
Our employees are highly trained to take care of your money and provide you with the best and most trusted money services in Jordan.
Abu Sheikha Exchange..Your Trusted Partner