The Complete Guide to Payroll Services for Small Business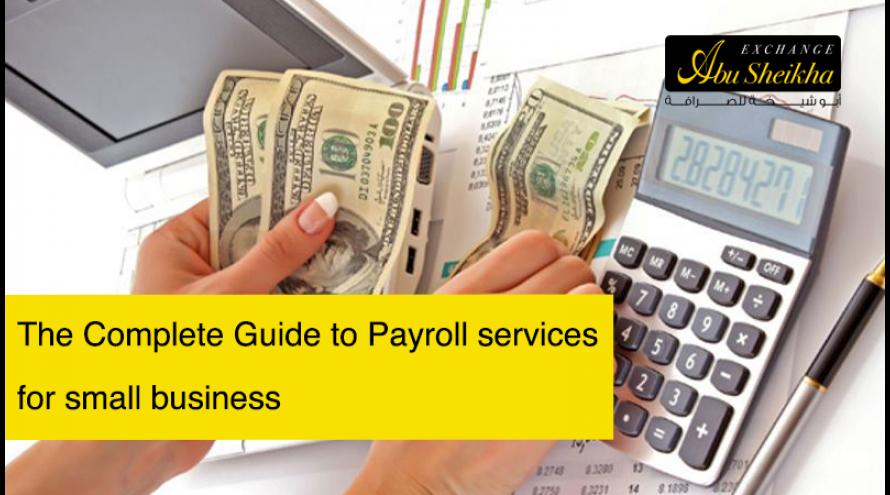 Payroll is considered one of the most complicated administrative tasks that employers can't escape. Any inaccuracy or delay can affect the business and employees' satisfaction. As an employer, you should make sure each worker receives their monthly salary on time. 
When COVID-19 had broken out, payroll became even more complicated, especially for companies that were dependent on handing cash to employees. Now, more employees are working remotely and most of them don't have bank accounts for employers to send direct deposits. 
What is the solution now?
As the job market is evolving, so should the way you operate your company and its payroll. Many employers are now adopting more convenient payroll solutions, such as using money transfer providers to facilitate salary payment.
Ahead, you will find everything you need to know about payroll services for small businesses and how to get started.
Understanding Payroll 
Payroll is an integral part of any business. It is, simply, the list of employees getting compensated by their employers for the work they have completed in a certain time. It entails distributing salaries either through checks, cash, bank transfers, or direct deposits. Furthermore, payroll includes paying taxes on behalf of the employees, as well as recording the history of all the payment transactions. 
Payroll processing must happen on a recurring time and employees are to be informed of this time to ensure transparency. 
How it Works
Payroll is a long process that can be summed into 6 main steps:
Step 1: Gather documents of your employees and make sure you have all the needed paperwork, such as birth certificate, medical applications, work forms, etc.
Step 2: Setting up the payroll schedule, meaning determining whether you want to pay your employees weekly, biweekly, or monthly.
Step 3: Determine the gross salary for each employee, knowing that hourly employees get paid differently from full-time or contract-based employees.
Step 4: Calculate deductions for healthcare, taxes, and other types of insurance.
Step 5: Transfer the payment to employees through the agreed method, whether in cash, check, or direct deposit. 
Step 6: Keep a detailed record of all transactions which acts as a reference to return to whenever you need to double-check some data.
Challenges Faced by Small Businesses when Paying Salaries
Salaries keep your employees motivated and going. If employees don't get paid, they won't do their job. Sometimes, there are obstacles that the employers face which distrust the flow of payroll distribution:
Paying by cash or checks
This payroll method is proving ineffective over time for a number of reasons. For example, it is inflexible as we can see during the outbreak of the pandemic. Employees are no longer working in offices and sometimes they are restricted at home due to curfew and other safety measurements. 
Paying through direct deposits
Sending direct deposits might be problematic if your employees don't have bank accounts and you don't have the luxury to open bank accounts for them.  
Partnering with a Payroll Services Provider
Problems such as those we've discussed above can be easily and effectively solved through payroll services providers. Your employees don't have to visit the office or have a bank account. Instead, they can visit any branch of the service provider and simply pick up the salary without any complications or extra fees. Not only this, but also it is fast and easy to use by employees and employers alike.
During COVID-19 pandemic, payroll services have become the number one choice for more businesses due to its safety and convenience. Employees and employers don't need to gather in the same place or visit crowded banks to get paid.
Abu Sheikha Exchange:  The Preferred Financial Partner
Abu Sheikha Exchange provides excellent salary transfer services that have been the #1 choice by countless employers across Jordan. We operate in 17 different branches that your employees can visit to pick up their money which makes it convenient and accessible wherever they are located. Also, we are available all week, including weekends and holidays until midnight.
Our payroll services are:
Designed to help employees without bank accounts receive their salaries.

The best solution for employees to easily and quickly pick up the money. 

Safe and secure for employers and employees.

Cost-effective for employers and free for employees.
How to get started 
Provide us with the recent company's documents, such as commercial register, profession license, etc.

Send the amount of payment either through checks, direct deposits, or bank transfers to Abu Sheikha Exchange's account.

Provide us with each employee's name and his/her salary every month.

Employees are to visit one of our branches and pick up the salary.