Can You Receive Western Union without a Tracking Number (MTCN)?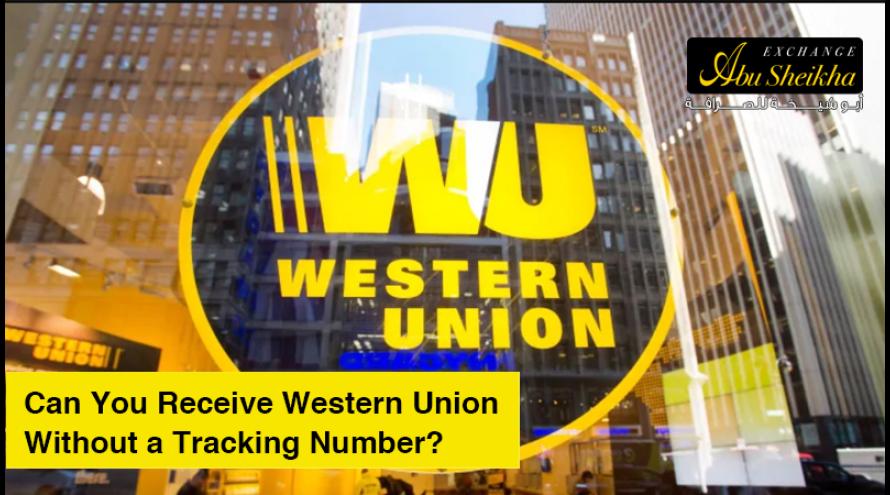 Western Union is an international, financial service that provides easy and facilitated solutions to send and receive money across different countries safely and immediately. 
In order to receive your money from one of Western Union agents, you need to have a tracking number (MTCN). But what if you lost it somewhere unknown? Will you still be able to pick up the money? 
Let's discover this!
What is MTCN?
Before delving in, let's talk more about the MTCN.
It is an abbreviation of Money Transfer Control Number and it includes a number to follow money transfers done and this number consists of 10 digits for each remittance.
Papers Required to Receive Western Union Remittances
In the usual case, you need to have the following papers in order to receive money:
National identification card of the receiver 

Transfer number "MTCN".

Sender's details such as, his/her name, phone number and the country from which transfer was sent

The amount expected to be received. 

Cell phone number
Procedures of receiving the remittance
Visit a Western Union agent in your country

A valid national identification

Sign on the correctness of the data in the receipt form

Receive money
Instructions & Controls
You can track the money transfer through Western Union website, using the sender's name and MTCN. Usually, it only takes minutes to pick up the money

You should visit a Western union agent within a maximum of 90 days to receive the remittance because this is the time that the remittance can wait before returning to the source. 

Accepted currency in Jordan is the JOD, and you have to check with a local agent or WU customer service in order to know the accepted currencies in other countries. 

Some countries impose a maximum limit of daily transferred money.
Advantages of the service
Send or receive money in minutes

A safe and secure way for financial transactions

You can get your money returned in case the receiver didn't pick it up

You can edit and correct any mistakes related to the transfer

There are 500000 Western Union agents across the world
Can You Receive Remittance without MTCN?
All required information and procedures previously mentioned to receive Western Union remittance are necessary to receive the money, and the most important one is MTCN. Without it, you can't receive your remittance or track it through the internet or customer service center.