14 Interesting Western Union Facts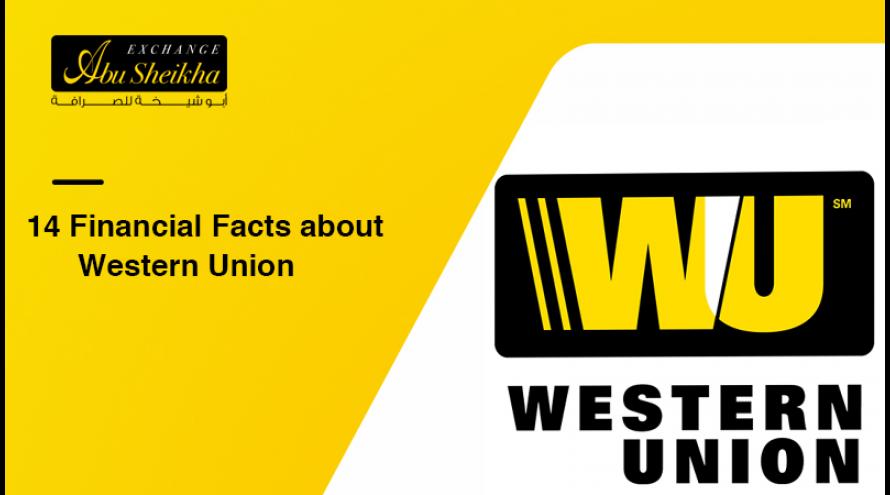 Western Union Company is considered one of the most essential and well-known financial services companies in the world across several decades. That is one of the confirmed facts...
Throughout this article, we will reveal many other facts about Western Union that you won't regret knowing about.
Let's go! 
7 Financial Facts
There is an apparently prevalent belief that Western Union is just a company that transfers money around the world, and this is an inaccurate perception. 
Here are some Western Union financial facts to fascinate you:
The company was one of the first listed companies on the popular Dow Jones Stock Index in 1884.
 

It has about 100,000 of its ATMs around the world that allow sending and receiving money instantly to and from anywhere.
 

Since 2001, Western Union Foundation (that is affiliated to the company) has made donations estimated at 104,000,000 USD in about 136 countries.
 

 The company offers exclusive rewards for its clients through its loyalty program: My WU, which gives a point for each 2 USD transferred, and then these points are exchanged with rewards.
 

The company launched the advanced banking service, NetSpend Card; it is a prepaid card through which clients can control their money, and the card can reward you through points.
 

In cooperation with its partners around the world, the company provides scholarships to students from all over the world, at a value of $ 2,500 or its equivalent in local currency.
 

The company helped around 940,000 persons from all over the globe through Core program dedicated to training, scholarships and responding to emergencies in 137 countries.
 
…More 7 Jaw-dropping Facts
There are some fantastic facts about how the company has reached its leading position: 
Western Union was specialized in providing telegraph services in 1851, then it started to offer a wide range of different financial services

The company launched the first commercial satellite in America in 1974, to engrave its name in the history of American space and world trade.
 

 20% of the company's board of directors are women, which is a significant number comparing to competitors. 
 

The company presented the first lyric telegraph cable in history in 1933 that was a precedent that will remain accompanied by its name because it was a unique, innovative precedent.
 

In 1920, the company caused a revolution in the world of communication with the Telex network that allowed people for the first time to exchange and print telegraphs using machines, which at that time was like online instant messaging today. 
 

 By 1935, the company presented a new service; the ability to send pictures using Telefax in a tremendous development of image sending and receiving technologies, and then in 1971 it allowed sending voicemails and emails what gave it a privilege over its competitors.
 

In 2015, the company enabled about 31 transactions per second, either online or directly with clients through an advanced and smart system of transactions.